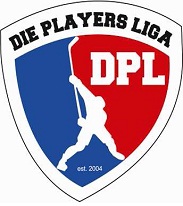 As most of you are aware, the current lockdown rules, coupled with the announced closing of rinks where DPL league games are scheduled, has forced your DPL Managment Team to cancel all remaining games of the 2020/21 hockey season. We will now concentrate on the planing for the upcoming 2021/22 hockey season.
We will inform you whether or not an 2021 Inliner Season will take place as and when we have more relevant information. No decision has been made at this time.
Your DPL has a responsibility to all referees, players, coaches and fans to ensure the safe operation of the DPL.
We ask for your understanding. This was a decision which we did not take lightly. In view of the current pandemic situation, we felt it was the best course of action to take.
#Staysafe
Your DPL Management Team